Morate biti prijavljeni kako biste pristupili sljedećoj stranici.
Molimo ,prijavite se! ili Registrujte ukoliko to već niste! :)
---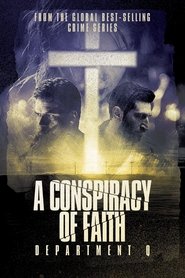 0
(No Ratings Yet)
A Conspiracy of Faith (2016) Film Sa Prevodom Online
Danska, 2016. Zamagljena nota pronađena je u boci koja je već duže vrijeme putovala preko okeana. Nakon dešifriranja kriptične note, članovi Q Odjela slijede zli trag koji ih vodi da istraže slučaj koji se dogodio 2008. godine. Istovremeno, događaju se novi tragični događaji koji testiraju njihovu vjeru i najdublja uvjerenja.
Trajanje: 112 min
Izašlo: 2016
Ako vam se svidio - Film A Conspiracy of Faith (2016) sa Prevodom Online, pogledajte i...