Morate biti prijavljeni kako biste pristupili sljedećoj stranici.
Molimo ,prijavite se! ili Registrujte ukoliko to već niste! :)
---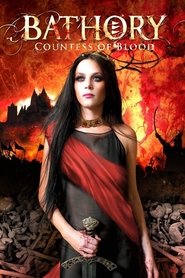 0
(No Ratings Yet)
Bathory: Countess of Blood (2008) Film Sa Prevodom Online
Bathory se temelji na legendama koje okružuju život i djela grofice Elizabeth Bathory poznate kao najveća ubojica u historiji čovječanstva. Suprotno uvriježenom mišljenju, Elizabeth Bathory bila je moderna renesansna žena koja je na kraju postala žrtva muških težnji za moći i bogatstvom.
Trajanje: 141 min
Izašlo: 2008
Ako vam se svidio - Film Bathory: Countess of Blood (2008) sa Prevodom Online, pogledajte i...