Morate biti prijavljeni kako biste pristupili sljedećoj stranici.
Molimo ,prijavite se! ili Registrujte ukoliko to već niste! :)
---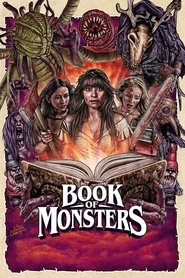 6.25
(utisak 4 glasača je u prosjeku 6.25 od najviše 10)
Book of Monsters (2019) Film Sa Prevodom Online
18-ti rođendan Sophie postaje krvoproliće kad se čudovišta spuste na njenu kuću, proždre goste i ubiju sve koji pokušaju otići. Da bi preživjela noć, Sophie se mora suočiti sa svojom sudbinom: čudovišta su stvarna i ona je jedina koja ih može zaustaviti.
Trajanje: 84 min
Izašlo: 2018
Ako vam se svidio - Film Book of Monsters (2019) sa Prevodom Online, pogledajte i...