Morate biti prijavljeni kako biste pristupili sljedećoj stranici.
Molimo ,prijavite se! ili Registrujte ukoliko to već niste! :)
---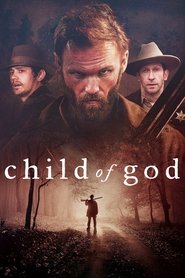 5
(utisak 1 glasača je u prosjeku 5.00 od najviše 10)
Child of God (2014) Film Sa Prevodom Online
Život razočaranog, nasilnog čoveka je katastrofalan pokušaj postojanja izvan društvenog poretka. Uspješno lišen roditelja i domova i s nekolicinom drugih veza, spušta se na nivo stanovnika pećine i dublje pada u zločin i propadanje.
Trajanje: 104 min
Izašlo: 2013
Ako vam se svidio - Film Child of God (2014) sa Prevodom Online, pogledajte i...