Morate biti prijavljeni kako biste pristupili sljedećoj stranici.
Molimo ,prijavite se! ili Registrujte ukoliko to već niste! :)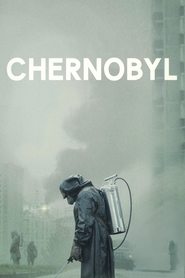 Chernobyl Season 1 Episode 2 Serija Online Sa Prevodom
With untold millions at risk after the Chernobyl explosion, nuclear physicist Ulana Khomyuk makes a desperate attempt to reach Valery Legasov, a leading Soviet nuclear physicist, and warn him about the threat of second explosion that could devastate the continent.
Serie: Chernobyl
Guest Star: Aidas Jurgaitis, Aiste Gramantaite, Alison Pargeter, Amanda Drew, Baltasar Breki Samper, Bartas Erminas, Cait Davis, Daniel Crossley, Darius Petkevičius, Diarmaid Murtagh, Donald Sumpter, Jan Ricica, Joe Tucker, Karl Davies, Laura Elphinstone, Laurence Spellman, Lucy Russell, Matthew Needham, Michael Socha, Nadia Clifford, Natasha Radski, Oscar Dyekjær Giese, Peter Guinness, Philip Barantini, Ron Cook, Rosie Sheehy, Sakalas Uždavinys, Tomas Zaibus, Victor McGuire, Yitzchak Averbuch
Episode Title: Please Remain Calm
Air Date: 2019-05-13
Year: 2019