Morate biti prijavljeni kako biste pristupili sljedećoj stranici.
Molimo ,prijavite se! ili Registrujte ukoliko to već niste! :)
---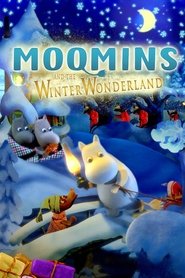 5
(utisak 1 glasača je u prosjeku 5.00 od najviše 10)
Moomins and the Winter Wonderland (2017) Film Sa Prevodom Online
Ova je zima izvanredna; Moomintroll odlučuje ostati budan kako bi istraživao zimu, umjesto da hibernira kao obično. A zime su sigurno potpuno različite nego što je i zamislio. Najčudnija bića lutaju usred snježnih nanosa; srednjovjekovna tama okružuje Moominvalley, a povrh toga uskoro će se pojaviti ekscentrični gost. Ovaj gost zahtijeva mnogo mjera, a zove se Božić, govori Hemulen iznenađenom Moomintrollu.
Trajanje: 82 min
Izašlo: 2017
Ako vam se svidio - Film Moomins and the Winter Wonderland (2017) sa Prevodom Online, pogledajte i...