Morate biti prijavljeni kako biste pristupili sljedećoj stranici.
Molimo ,prijavite se! ili Registrujte ukoliko to već niste! :)
---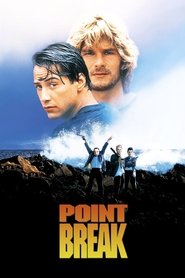 0
(No Ratings Yet)
Point Break (1991) Film Sa Prevodom Online
U Los Angelesu se banda pljačkaša banaka naziva "Bivši predsjednici" počine svoja zločina dok su nosili maske Reagana, Cartera, Nixona i Johnsona. The F.B.I. vjeruje da bi članovi bande mogli biti surferi i poslati mladog agenta Johnnyja Utaha pod tajnom plažom da se miješa sa surferima i prikupi informacije.
Trajanje: 122 min
Izašlo: 1991
Ako vam se svidio - Film Point Break (1991) sa Prevodom Online, pogledajte i...