Morate biti prijavljeni kako biste pristupili sljedećoj stranici.
Molimo ,prijavite se! ili Registrujte ukoliko to već niste! :)
---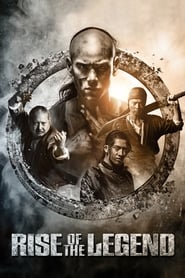 10
(utisak 5 glasača je u prosjeku 10.00 od najviše 10)
Rise of the Legend (2014) Film Sa Prevodom Online
Godine 1868. za vrijeme dinastije Qing, snažna korupcija na carskom dvoru nanosi mnogo patnji u život ljudi. Godina strašljivog šefa Crnog tigra Lei Gong pokušava se riješiti vođe Sjevernog mora. Jedan od njegovih najnovijih regruta je Fei, neustrašivi borac koji nakon žestoke borbe uzima glavu vođe Severnog mora. Kao što Lei Gong vjeruje da ima potpunu kontrolu nad lukom, nova banda zvana Siročad raste na vlasti. Predvođeni Feijevim prijateljem iz detinjstva Huo, Siročadi su spreman da eliminiraju svu kriminalnu snagu iz luke …
Trajanje: 131 min
Izašlo: 2014
Ako vam se svidio - Film Rise of the Legend (2014) sa Prevodom Online, pogledajte i...