Morate biti prijavljeni kako biste pristupili sljedećoj stranici.
Molimo ,prijavite se! ili Registrujte ukoliko to već niste! :)
---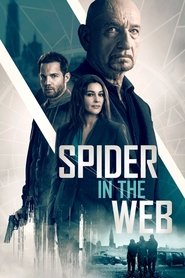 10
(utisak 1 glasača je u prosjeku 10.00 od najviše 10)
Spider in the Web (2019) Film Sa Prevodom Online
Mladi operativac je poslan na misiju da prati starijeg agenta koji je njegovo ponašanje doveo u pitanje.
Trajanje: 113 min
Izašlo: 2019
Ako vam se svidio - Film Spider in the Web (2019) sa Prevodom Online, pogledajte i...