Morate biti prijavljeni kako biste pristupili sljedećoj stranici.
Molimo ,prijavite se! ili Registrujte ukoliko to već niste! :)
---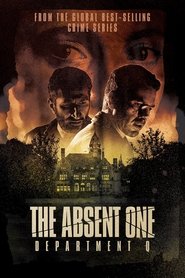 0
(No Ratings Yet)
The Absent One (2014) Film Sa Prevodom Online
Danska, 2014. Bivši policajac pita Carla Mørcka, šefa Odjela Q, kako bi otkrio tko je brutalno ubio svoje mlade blizance 1994. Iako se lokalni stanovnik priznao i osuđen za ubistvo, Carl i njegov partner Assad ubrzo shvataju da postoji nešto u rezoluciji slučaja što je strašno pogrešno.
Trajanje: 119 min
Izašlo: 2014
Ako vam se svidio - Film The Absent One (2014) sa Prevodom Online, pogledajte i...