Morate biti prijavljeni kako biste pristupili sljedećoj stranici.
Molimo ,prijavite se! ili Registrujte ukoliko to već niste! :)
---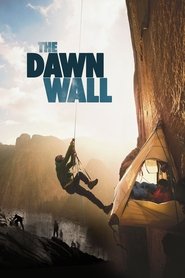 5
(utisak 1 glasača je u prosjeku 5.00 od najviše 10)
The Dawn Wall (2018) Film Sa Prevodom Online
Usred nacionalnog parka Yosemite kula je El Capitan, ogromni blok od granita za čiju se glatku stranu, Zore zore, smatra, najteža stena na svijetu. Tommy Caldwell nije vidio nepristupačan teren, već zagonetku visoku gotovo kilometar. U zidu Zore pratimo njega i Kevina Jorgesona prilikom njihovog istorijskog uspona na vrh.
Trajanje: 100 min
Izašlo: 2017
Ako vam se svidio - Film The Dawn Wall (2018) sa Prevodom Online, pogledajte i...