Morate biti prijavljeni kako biste pristupili sljedećoj stranici.
Molimo ,prijavite se! ili Registrujte ukoliko to već niste! :)
---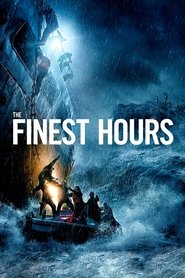 0
(No Ratings Yet)
The Finest Hours (2016) Film Sa Prevodom Online
Obalna straža čini odvažan pokušaj spašavanja na obali Cape Coda nakon što je par naftnih tankera uništeno tokom oluje 1952.
Trajanje: 117 min
Izašlo: 2016
Ako vam se svidio - Film The Finest Hours (2016) sa Prevodom Online, pogledajte i...