Morate biti prijavljeni kako biste pristupili sljedećoj stranici.
Molimo ,prijavite se! ili Registrujte ukoliko to već niste! :)
---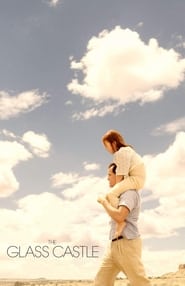 0
(No Ratings Yet)
The Glass Castle (2017) Film Sa Prevodom Online
Mlada djevojka odrasla je u nefunkcionalnoj porodici stalno u bijegu od FBI-ja. Živeći u siromaštvu, odrastala je vođena svojim pijancem, genijalnim ocem koji je odvlači magičnim pričama kako bi odvratila um od porodičnog stanja porodice, kao i svojom sebičnom, nekonformističkom majkom koja nema namjeru odgajati porodicu, zajedno sa mlađom brata i sestru i ostale starije sestre. Zajedno se brinu jedno za drugo dok sazrevaju na neortodoksno putovanje koje je njihov porodični život.
Trajanje: 127 min
Izašlo: 2017
Ako vam se svidio - Film The Glass Castle (2017) sa Prevodom Online, pogledajte i...