Morate biti prijavljeni kako biste pristupili sljedećoj stranici.
Molimo ,prijavite se! ili Registrujte ukoliko to već niste! :)
---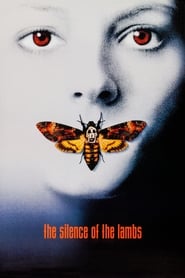 10
(utisak 1 glasača je u prosjeku 10.00 od najviše 10)
The Silence of the Lambs (1991) Film Sa Prevodom Online
Clarice Starling is a top student at the FBI's training academy. Jack Crawford wants Clarice to interview Dr. Hannibal Lecter, a brilliant psychiatrist who is also a violent psychopath, serving life behind bars for various acts of murder and cannibalism. Crawford believes that Lecter may have insight into a case and that Starling, as an attractive young woman, may be just the bait to draw him out.
Trajanje: 118 min
Izašlo: 1991
Ako vam se svidio - Film The Silence of the Lambs (1991) sa Prevodom Online, pogledajte i...