Morate biti prijavljeni kako biste pristupili sljedećoj stranici.
Molimo ,prijavite se! ili Registrujte ukoliko to već niste! :)
---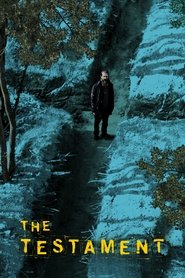 0
(No Ratings Yet)
The Testament (2017) Film Sa Prevodom Online
Yoel, pažljiv istoričar koji vodi značajnu raspravu protiv poricalaca holokausta, otkriva da njegova majka nosi lažni identitet. Misterija o čovjeku koji je spreman riskirati sve kako bi otkrio istinu.
Trajanje: 88 min
Izašlo: 2017
Ako vam se svidio - Film The Testament (2017) sa Prevodom Online, pogledajte i...