Morate biti prijavljeni kako biste pristupili sljedećoj stranici.
Molimo ,prijavite se! ili Registrujte ukoliko to već niste! :)
---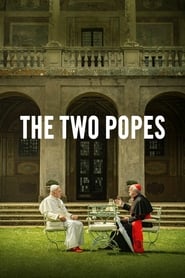 5
(utisak 2 glasača je u prosjeku 5.00 od najviše 10)
The Two Popes (2019) Film Sa Prevodom Online
Frustriran smjerom crkve, kardinal Bergoglio traži dozvolu za umirovljenje 2012. od pape Benedikta. Umjesto toga, suočen sa skandalom i sumnjom, introspektivni papa Benedikt poziva svog najoštrijeg kritičara i budućeg nasljednika Rima kako bi otkrio tajnu koja bi uzdrmala temelje Katoličke crkve.
Trajanje: 125 min
Izašlo: 2019
Ako vam se svidio - Film The Two Popes (2019) sa Prevodom Online, pogledajte i...